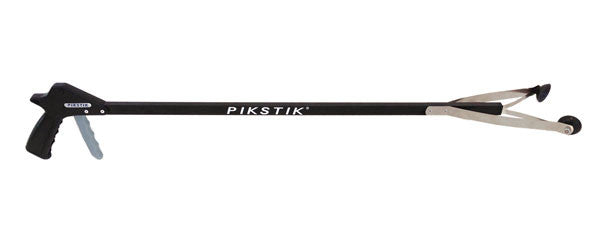 PikStik Industrial 36" SKU I363
The Latest innovation in design and patented technology by Pikstik Brings you the heavy duty edition!
Comfortable Grip- Ergonomic design makes pickup painless and easy!
Can lift objects that weigh up to eight pounds!
Locking grip design makes lifting easy and secure.
A strong black powder coated aluminum shaft works indoors and outdoors. Will Not Rust.
Stainless Steel Jaws.