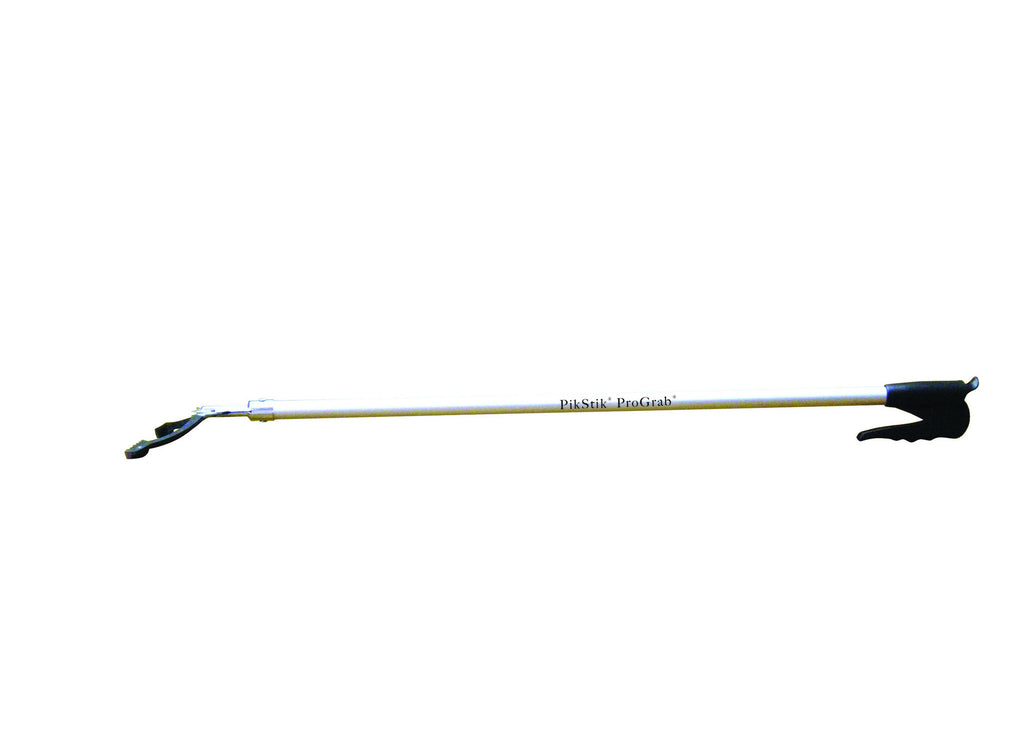 PikStik ProGrab 36" SKU G361
Work Smarter-not harder! 
The PikStik ProGrab brings you a useful, multi-purpose, angled-jaw reacher designed specifically for janitorial and maintenance work that eliminates undue bending and stretching. Provides safe, clean, ergonomic and sanitary reaching and grabbing! 
• Strong, Lightweight Design
• Can lift objects that weigh up to 5 pounds
• Comfortable, Ergonomic Handle
• Strong, Polycarbonate Polymer Angled Jaws
• Magnet in jaws for handy pick up of paper clips, safety pins, nails and more! 
• Available in two sizes: 36" (90cm) and 48" (120 cm)