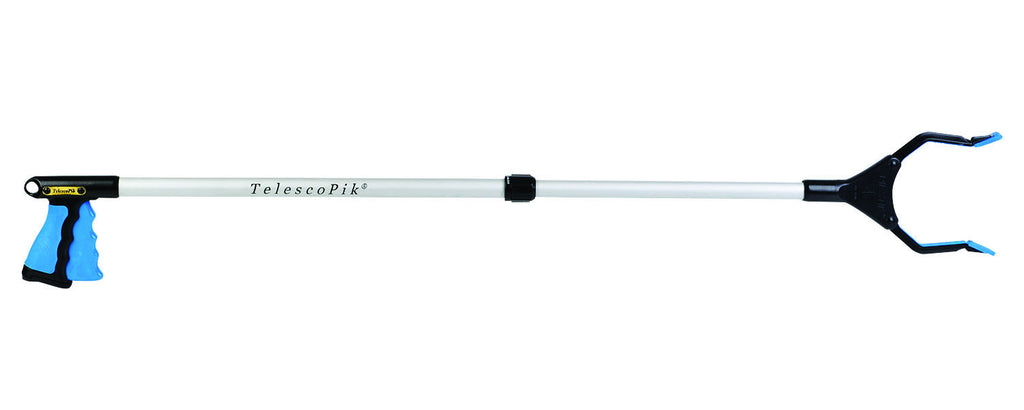 PikStik TelescoPik (30" to 44") SKU T3044
The World's First Adjustable Length Reacher!
The TelescoPik is the most versatile reacher ever. With a simple turn of the locking collar on the shaft, the TelescoPik adjusts from 30" to 44"making everything within easy reach. 
SKU T3044 (adjusts from 30" to 44")
Constructed with strong aluminum and polycarbonate materials for superior performance and extended long term durability.
Unique design of the 5 ½ "wide jaws allows it to rotate 90 degrees in order to fit into tight and awkward spaces.
Jaws also include a foam rubber insert that enables it to hold objects as small as a dime.
Ergonomic trigger grip can lift objects weighing up to five pounds.
Locking ring design makes length adjustment easy and secure.